Extend proxy rate
Enter your key for the hit-proxy.com proxy service, then select the necessary options for prolonging access to the proxy service.
Extend proxy access
Key for proxy access
«Access key» - enter here the key you have, which you want to extend in time.
Select the number of additional days
«Number of days» denotes how many days you pay for access to the key.
Instructions - how to connect a proxy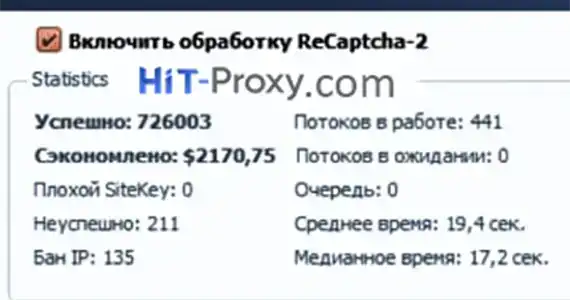 Как использовать Hit-proxy в Xevil
В данной статье подробно описано с примерами, как правильно использовать хит прокси в связке с ксевилом.
Ознакомиться
Как использовать Hit-proxy в Capmonster 2
Для вас приведена статья с примерами в виде пошаговой инструкции по настройке капмонстер. Вы научитесь как правильно использовать Hit-proxy service в связке с Capmonster 2.
Ознакомиться